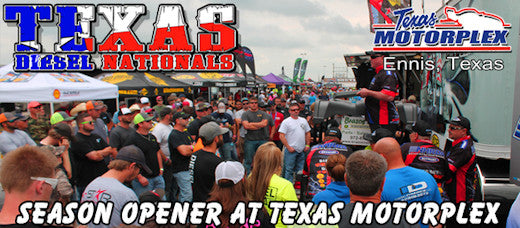 NHRDA Kicks Off The 2016 Season Texas Style!
by: David Janklow -
19 April 2016 Ennis, TX - The 2016 NHRDA Championship Series got underway in fine fashion at the Texas Motorplex over the past weekend. The NHRDA Texas Diesel Nationals has always been one of the biggest events on the schedule, and this past weekend was no different with record setting spectator crowds despite the unpredictable weather forecast.
The NHRDA season continues in Chandler Arizona at Wild Horse Pass Motorsports Park in Chandler on April 30th. The event will be the first event on the newly constructed and permanent NHRDA Sled Pull track at the facility.