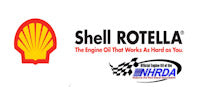 SHELL ROTELLA Rewards World Finals Competitors with a Free Case of Oil!
by: David Janklow -
28 Sept 2015 Marysville, WA - SHELL ROTELLA is giving away Case of Oil to each Competitor at the NHRDA World Finals to be held at the Texas Motorplex Oct 2nd & 3rd 2015. The following classes are included in the SHELL ROTELLA program:
Drag race classes - Sportsman, Super Diesel, Super Street, Pro Street, Pro Stock and Top Diesel.
Sled pull classes include 2.6 class, 3.0 class and Super Stock.
Competitors can get their case of oil when they register at the NHRDA Trailer.