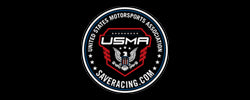 United States Motorsports Association
by: David Janklow -
The United States Motorsports Association (USMA) is a 501(c)4 nonprofit organization that exists to promote the powerful economic benefits of grassroots racing across America. Protect: The USMA is mobilizing racers, participants, industry, and fans to take action and voice the benefits of racing. Promote: The USMA actively engages elected officials through racing events and political rally's. Provide: The USMA conducts public and private research of value to the racing industry, government agencies and public officials.
Elected Officials don't realize the many benefits racing in the United States provides, especially Grassroots Racing. We are being over-regulated and under-valued. The NHRDA has partnered with the United States Motorsports Association (USMA) and the SAVE GRASSROOTS RACING campaign.
We are asking everyone to take action and Register your Petition. It only takes a few seconds and it's completely free. To thank you for your support the NHRDA is providing 1 Free Raffle ticket to WIN a Polaris RZR 1000. Just enter code: NHRDA when registering your petition.
Your data is safe, secure and never sold. You'll be kept informed of issues facing your area of the country, or the nation, along with the latest news and information about issues facing grassroots racing.
Petition Here -
www.SaveRacing.com
Visit us at:
www.SaveRacing.com